Jorane
The Entertainment eZine - Music
---
This Website is Best Viewed Using Firefox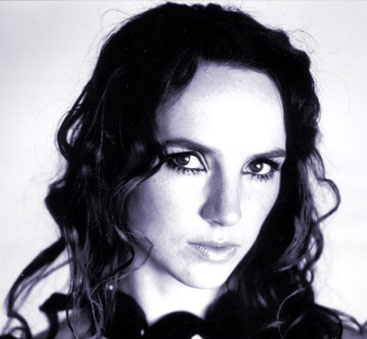 Jorane: Review
Review by Charles Moffat - Jan. 2008.
FIVE STARS OUT OF FIVE
Celloist Jorane doesn't dance around on the stage with a light show and strut her assets for the crowd. So don't expect to see any ass or breasts or lots of skin as per Britney Spears and Christina Aguilera.
She is French-Canadian and only has a few songs that are actually in English. But who cares? You don't need to speak French to enjoy this music. Her music breaks language barriers and borders, is unique and universal.
Her music videos are weird and Bjork-esque so you've obviously discovered someone who is more into the artsy crowd (Bonus points if you like that sort of thing).
What you get instead in awe-inspiring, uplifting and a constant joy to listen to. Jorane's soft voice is soothing and contrasts sharply with the deep baritones of the cello and occasional rhythmic drumming on the cello itself.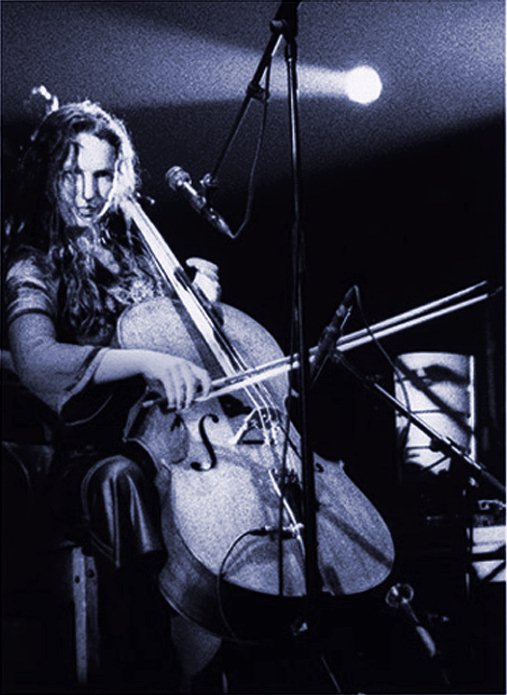 One could also liken her music to listening to "alien whales singing to each other", because it has a mysterious almost trance-like quality to it. Very relaxing in many ways, but also makes great fucking music. She is frequently compared to Tori Amos on the piano and I'd compare her voice to Emiliana Torini.
We're used to seeing the cello in orchestras so this kind of alternative "cello rock" really seems like a novelty, but that is what makes it so special. Jorane was trained on guitar and piano like thousands of other musicians, but then, seemingly on a whim, she tried the cello and discovered that the deep sounds of the cello made great harmony with her singing voice.
Seven CDs and 8 years later she is still going hard at it.
The problem for me is trying to figure out why Jorane isn't more popular. I think its the lack of media attention (hence this website review) and people overlooking her because "cello rock" really is a novelty.
There is also the language barrier issue, and hence why Jorane is more popular in Quebec and Europe and hasn't broke into the mainstream of Canada and the United States.
To me she is a hidden gem. I tend to share her music with artsy friends and the general response is "Wow! I really like her!"
So it occurred to me why aren't I sharing her music with a lot more people? I'm positive that once people hear her sing they will stop to appreciate the music.
Stop and listen.
Download mp3s: Jinx (English Lyrics) - Dit-Elle (French Lyrics) - Ineffable (French Lyrics)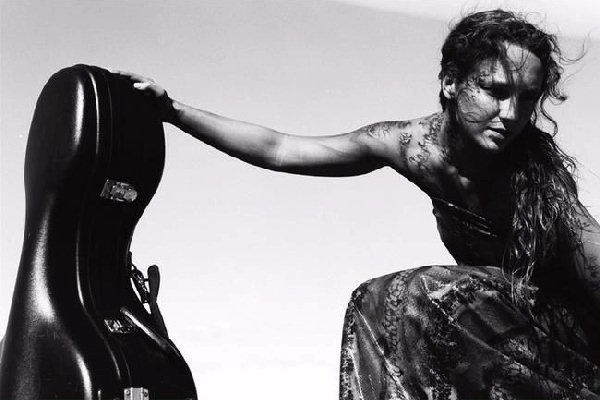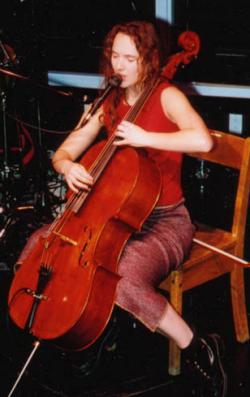 Jorane: Biography
Biography by Charles Moffat - January 2008.
Johanne Pelletier (Jorane) was born in 1975 (76?) in Charlesbourg, Quebec, Canada.
At the age of five that Jorane discovered her passion for music, first in studying piano, then guitar, but those instruments didn't seem to fit with her. So when she was still a student, she chose cello and integrated in 1996, a Cegep with a scene speciality. (Cegeps are schools in Quebec which prepares to university and superior studies and work/job after studies.)
Her music won her numerous awards, many nominations including "Best Composer of the Year" & "Female Artist of the Year" and scholarships (including two scholarships from the Arts Council of Canada) which has allowed her to go on the road with her music and tour successfully. The young singer/cellist successfully rose above language barriers and borders. Her style is unique and universally well-liked.
Since the launch of her first album "Vent Fou" in June of 1999 she has released five full-length albums, 2 smaller albums, toured countless Canadian cities and over 80 European cities. Her most recent album is "Vers à soi" (2007) and her first mostly English album is "The You And The Now" (2005).
She has worked with Sarah McLachlan, Lisa Germano, John Mellencamp, Simple Minds, the Indigo Girls, Simon Wilcox, Three Days Grace, Projet Orange, Randy Bachman, Seal, Michael Brook and appeared as part of the Montreal International Jazz Festival.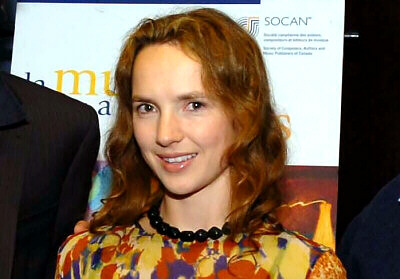 On March 3rd 2003 Jorane released a best-of compilation album in Europe and Asia which was followed up with concerts across Europe and Asia. It was later released again in Mexico where she held a special concert with a symphonic orchestra in December 2003.
In 2004 she appeared on a Halloween special of the television series ZeD to perform a "witchy acid cello".
On Sunday the 22nd of October 2006 Jorane gave birth to a baby boy.
On July 7th 2007 Jorane performed a completely improvised piece inspired by the images she was presented with on a large screen, in Montréal as part of "Montréal Terre", a sister concert of the Live Earth concerts.
Jorane: Discography
Vent Fou (1999)
16MM (2001)
Live au Spectrum (2002)
Evapore (2003)
The You and the Now (2004)
Canvas or Canvass (internet project) (2007)
Vers à soi (2007)