Toronto Website Design &amp Toronto SEO
Katrina Kaif
Biography of a Bollywood Superstar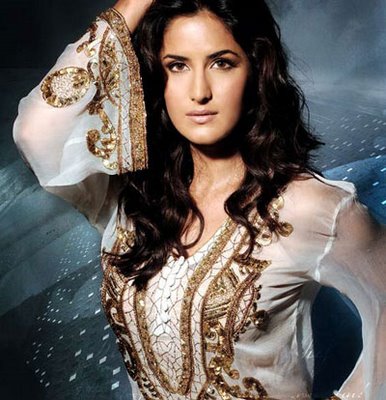 Katrina Kaif is a British-born Indian film actress who has appeared in Bollywood, Telugu and Malayalam films. She is also the girlfriend of Indian film actor Salman Khan.
Katrina Kaif was born July 16th 1984 in Hong Kong (which at that point belonged to Great Britain before it was returned to China in July 1997) to an Indian Kashmiri father (who later acquired British citizenship) and a British mother. She was raised in Hawaii with five sisters and one brother and at age fourteen she was approached by a modelling agent and given her first job in a jewelry campaign for a British company.
While in London working as a model she was discovered by filmmaker Kaizad Gustad, who gave her a part in his 2003 Bollywood film "Boom", in which Kaif played a fashion model who becomes embroiled in a jewelry heist/smuggling operation in a prestigious diamond fashion show gone horrible wrong. The film was considered a box office disaster, but paved the way for Katrina to find other acting roles.
In 2004 she moved to Mumbai India, an Indian fashion and movie hotspot, and was offered a number of modeling assignments.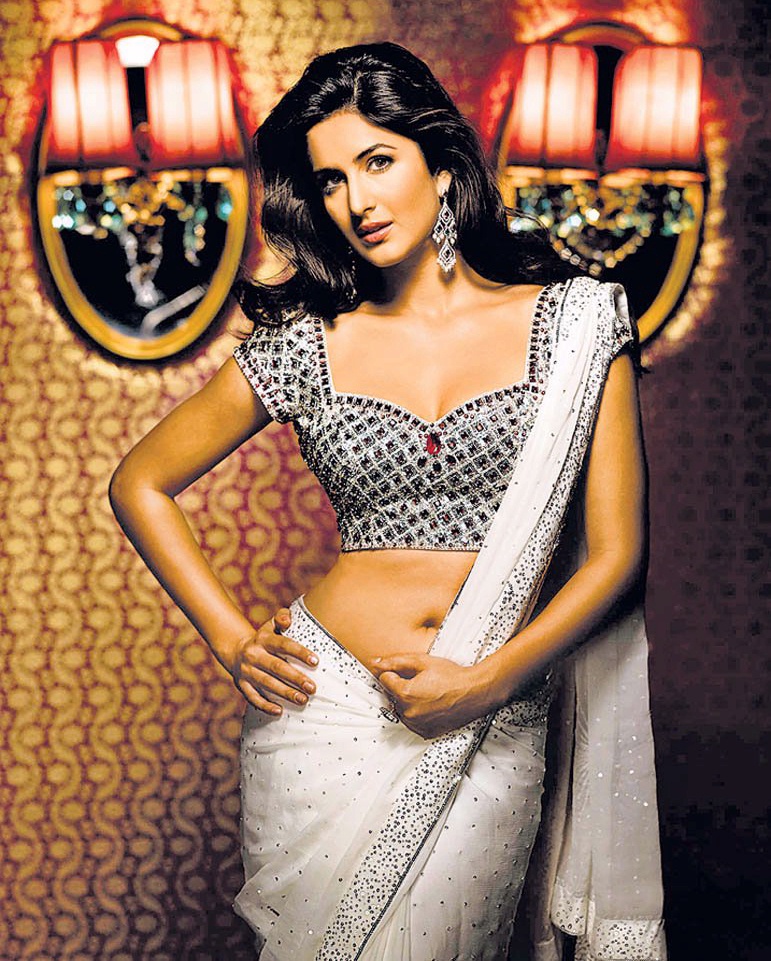 Filmmakers were at first hesitant to sign her because of her linguistic shortcomings but she managed to land a role in the film "Malliswari" in which she plays Princess Malliswari hiding amongst commoners in order to avoid goons sent to kill her, which ended up being a huge box office success and kickstarted her career into super stardom. Since then Katrina Kaif has made 13 more films and has another seven due out in 2009.
Her good looks have garnered her a lot of fans and attention, winning her a variety of awards and a tremendous fan base. The most notable perhaps is in 2008 when she was the most searched Indian celebrity on both Google and Yahoo.
Awards won by Katrina Kaif
2006: Stardust Breakthrough Performance Award (Female), Maine Pyaar Kyun Kiya.
2008: British-Indian Actor award, Zee Cine Awards.
2008: IIFA Awards: Best Female Style Icon.
2008: Voted at the No. 1 spot in FHM India's 100 Sexiest Women in the World poll.
2008: Voted Sexiest Asian Woman.
2008: Most searched Indian celebrity on Google and Yahoo.
Films with Katrina Kaif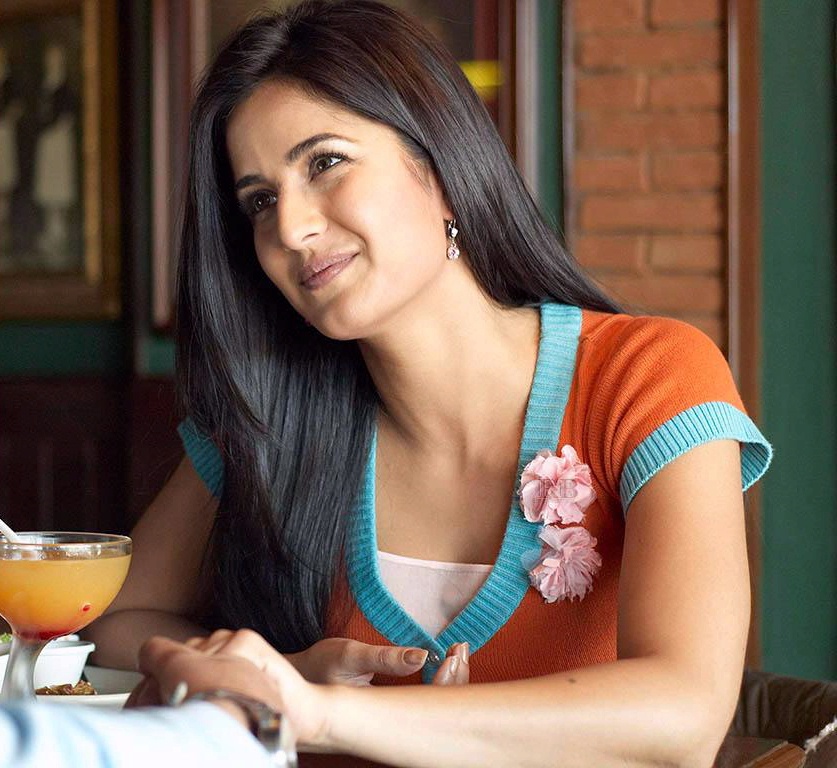 2003 - Boom as "Rina Kaif".
2004 - Malliswari as "Princess Malliswari".
2005 - Sarkar as "Pooja", Maine Pyaar Kyun Kiya as "Sonia" and Allari Pidugu as "Shwetha".
2006 - Hum Ko Deewana Kar Gaye as "Jia A. Yashvardhan", Balram vs. Taradas as "Supriya".
2007 - Namastey London as "Jasmeet Malhotra/Singh", Apne as "Nandini", Partner as "Priya Jaisingh" and Welcome as "Sanjana Shetty".
2008 - Race as "Sophia", Singh Is Kinng as "Sonia", Hello as "The Story teller/God" and Yuvvraaj as "Anushka".
2009 - Billu Barber as Herself, Blue, New York, Ajab Prem Ki Ghazab Kahani, De Dana Dan, Rajniti and Padosan Remake.
Quotes by Katrina Kaif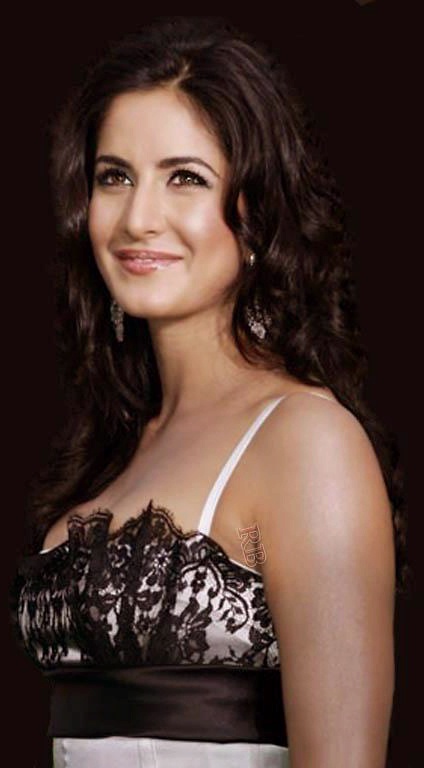 "I can read and speak Hindi quite well now and that's quite an achievement considering I didn't know the language at all when I came down here." - Katrina Kaif.

Salman Khan is a senior actor and I have learnt a lot from him during the making of the film. He is very focussed and dedicated." - Katrina Kaif.

It feels funny to hear such things." - Katrina Kaif, on being voted the most luscious lips in the film industry.

I find a face beautiful, good looking, attractive, and all the terms you want to use, once I know them." - Katrina Kaif.

Although I haven't met Madhuri Dixit in person, I find her very beautiful on screen. I also find Manisha Koirala beautiful." - Katrina Kaif.

I am Moody... and a Cancerian to the boot. Even a small thing can change the entire mood, but I'm working on that. Besides, I'm also loyal and possessive." - Katrina Kaif.

We respect each other's privacy. I'm answerable to the media for my professional life, not my personal life." - Katrina Kaif, on avoiding talking about Salman Khan.

It's not my style to either wear minimum clothes, to strip or to even be comfortable with a sex-symbol label. I just want to do good work instead of sporting such meaningless tags. Sex sells, but to a small extent, not always. And this is what filmmakers have to accept. The exposure has to be relevant to the film and its characters and not forced for the sake of titillation. On the contrary, some of the greatest Indian films have been devoid of all these sexual trappings. I know my comfort zone in today's Indian culture and society." - Katrina Kaif.

I have no complaints. I think I'm especially lucky. As you said, I've come from outside and I'm not even anywhere closely connected. But I have absolutely no problem here. People have been more than welcoming, even before I was ready." - Katrina Kaif.

There was a time when I felt that I needed to take time to understand more about the industry, the workings of it. I was doing my modeling, which I really wanted to do at the time. So that's why even my entry into films was later than people expected." - Katrina Kaif.

I've been very blessed, I think, or what do you call it... mmm... lucky to get at this stage what I have. It's not like I've come from acting school and done work at an academy or something. I feel I've been given a very huge chance and opportunity." - Katrina Kaif.
Photos of Katrina Kaif